Sometimes it's hard to think of what to engrave on a memorial.
It's such a personal matter to each individual. 
We offer this page for when the right words come to your mind and need to be shared.
Philip Gordon Pepper, 85, of Torrington
Details
Philip Gordon Pepper, 85, of Torrington, passed away on September 2nd. Born in Torrington, Philip enjoyed his time on the farm in Milton and attended New Milford High School. After one year at UCONN's Vo-Ag program, he joined the Navy on the USS Cadmus where he served our country for nearly 4 years. Once back home, he worked as a dairy farmer in his younger years and later began working as a construction excavator. He worked alongside his son, Gordon Pepper, at P&G Pepper Construction in Torrington.
Although "The Duke" was known as the hard worker that he was, he was also an avid gardener and was known to surprise people around town with the amaryllis that he so lovingly grew.
Philip is predeceased by his son, Gordon Pepper of Torrington, his daughter, Janice Pepper of Harwinton and his step-daughter Suzan (Derwitsch) Wallace who passed away a day after him.
He is survived by his life partner Nancy Derwitsch of Torrington; his sister Helen Loomis of Goshen; his youngest son, Gregory Pepper (Stephanie) of Apopka, FL; his daughter-in-law Kathleen Garrity-Pepper of Torrington; his granddaughter, Alyssa Pequignot of Boston, MA; his grandson, Aiden Pepper of Apopka, FL; his step-children James Derwitsch (Claudia), Edward Derwitsch (Fran), Robert Derwitsch (JoAnne), and Dolores Derwitsch. He is also survived by many loving cousins, nieces and nephews from the Loomis, Pepper, Zawadski, and Derwitsch families.
Calling hours will be held at the Thurston-Rowe Funeral Home on September 8th from 4-7pm. A graveside service will be at the Milton Cemetery on Blue Swamp Road in Milton at 10am on Wednesday, September 9th. We ask everybody attending to please wear a facial covering and follow social distancing guidelines.
Ingely Forbes January 25, 2019
Details
Ingely Hansmann Forbes was born in Basel, Switzerland, on Aug. 11, 1935, to Ernst Hansmann and Alma Taennler who were married in 1933. In 1938, they immigrated to the United States and became naturalized citizens. They lived in New Bedford, Mass., with her parents, and her sister, Margaretha Elizabeth (Birknes), now deceased.
Claude Nusom January 15, 2019
Details
Claude John Nusom, Jr., 82, passed away on January 15, 2019 at Charlotte Hungerford Hospital. He was the husband of fifty-three years of Mary (McGarty) Nusom. Claude was born in Corning, New York and had been a Litchfield resident for the past 47 years.
Marilyn J. Lecko August 22, 2017
Details

Marilyn J. Lecko died at home on Tuesday August 22, 2017 after a long illness under the care of loving friends and family. Born March 14, 1939 to Almon and Dorothy Drost of Bristol.
Marion Muschell April 27, 2018
Details

Marion was born on September 6, 1939 and passed away on Friday, April 27, 2018. Marion was a resident of Torrington, Connecticut at the time of passing. A Registered Nurse, she graduated from the Hartford Hospital School of Nursing, earned her BS Degree from Boston College, and was inducted into Yale University's International Honor Society of Nursing while she was pursuing her Masters.
Roberta V. Kruppa, 81 August 12, 2016
Details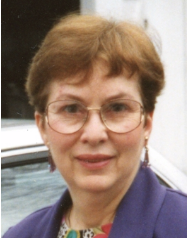 Roberta V. Kruppa, 81, beloved wife of Paul F. Kruppa Sr., passed away on August 12, 2016 after a 38 year courageous battle with Parkinson's Disease. A loving wife, mother and grandmother, Roberta died peacefully at her home surrounded by her family. She brought much joy, love and laughter to her family and was an inspiration to those around her.
Gennaro `Gerry` Zaffina - February 2, 2014
Details

Gennaro `Gerry` Zaffina, 67, of Torrington, CT, peacefully passed away on Sunday, February 2, 2014, at his residence surrounded by his loving family.
He was the beloved husband of Giovanna (Mastroianni) Zaffina for 42 years. Gerry was born April 6, 1946, in Sambiase, Italy, son of Giovanna (Guadagnuolo) Zaffina and of the late Michele Zaffina who preceded him in death on September 11, 2013. Gerry served his country with the US Army. He was employed by the City of Torrington with the Water Pollution Plant until his retirement
Henry (Heinrich) Roehl - December 1, 2013
Details
Henry (Heinrich) Roehl, 82, of Torrington, CT, passed away on Sun., Dec. 1 at his home.
Lavinia Ann Fritch Breakell - March 14th, 2014
Details
Lavinia Ann Fritch Breakell, "Binnie", 81, of Goshen passed away peacefully Friday evening at home.