Creating a Team
Creating a team is easy. Please click on the Video Create Team link and watch the brief tutorial video. I suggest that before you create your team, you have a smail icon/logo ready for your team profile. You can add and pay for up to 5 additional members when you create your team. Before you start you will need the names, email addresses (optional) and the individuals donation amount. You as the team leader pay for your teams members donations (up to 5) when you create your team. People can also donate to your team and become members even after your team is created. See the Join A Team video or just have them click on the donate link for your teams listing. The donation will be credited to your team total and they will be listed as a team member. Make sure you tell your friend's the team name. Once your team is created you can log in and add more members to your team yourself. Make sure you take digital photo's and video of your walk so you can come back to the site and post them to your team profile after the walk is completed.
---
Joining A Team
Watch the join a team video, Find the team you would like to join on this list of teams. Click on join team and follow the prompts.
---
Annie Q and Poodle Brothers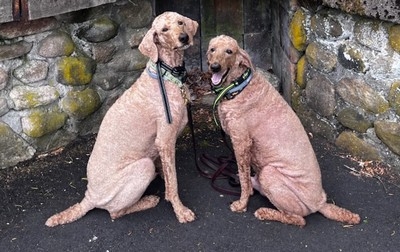 | Donor Name | Total | Recent | Mode of Payment |
| --- | --- | --- | --- |
| | $ 125 | $ 140 | Stripe |
No data found that matches your query
No reports posted yet!